Welcome Grumpies
ALL BOOKS NOW BACK IN STOCK!!!
Only a fiver each or £9.50 for both if you're feeling flush, plus a skinny £3.00 postage (UK only, soz). All proceeds to the Meningitis Now charity!
Just look over to the right and click on the blue letters...- easy peasy.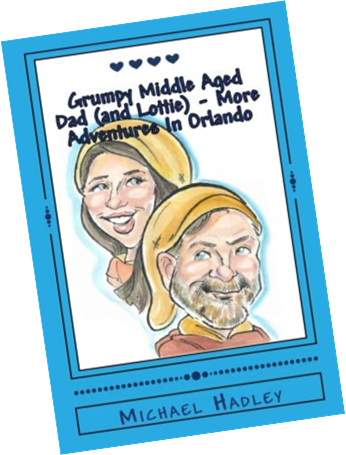 The second book! The one with just me and Lottie...
Grumpy returns for more adventures in Orlando…
Not having learned the expensive lesson from the last trip, a second Brainfart sees Grumpy Middle-Aged Dad go back to Orlando with Teenage Daughter Lottie for some more hilarious daily grumbles whilst dodging huge thunderstorms, avoiding being chomped by plastic alligators and totally ruining his credit rating, all in a skin peeling 100-degree heat.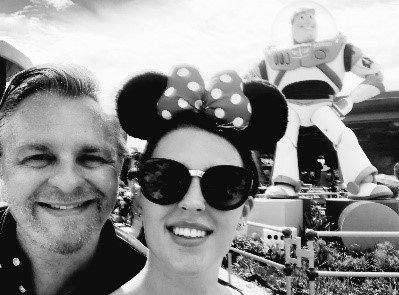 Grumpy Middle-Aged Dad and Lottie – More Adventures in Orlando is a second sideways look at the total madness of Orlando and celebrates an extra special bond between father and daughter. It also tells the tale of Lottie's battle against meningitis at just three weeks old, and it's lasting affect on the family.
Michael Hadley is the Grumpy Middle-Aged Dad. Aged 50. Hadley was born at an early age and bought up by Wolves in the heart of The Black Country. With absolutely naff all writing experience or talent, Hadley decided to have a crack at writing a funny book after finding out that you don't really need to be any good at writing to be a writer as Amazon will publish anything. Literally. Amazingly, this is his second book and it just goes to show what can be achieved with almost no talent, lots of spare time, a good laptop and an abundance of gin.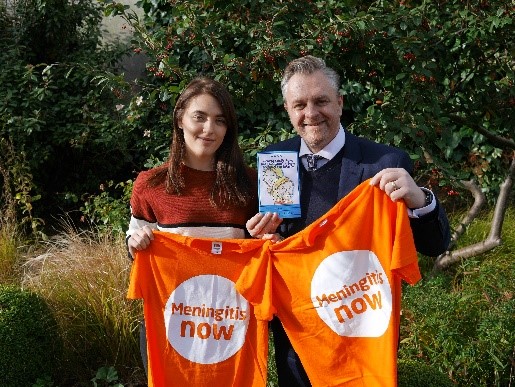 All proceeds from the book are donated to the Meningitis Now charity. So stop gawping and get your money out.